Only 10 in the province, Zhengzhou New Century Materials Genomics Engineering Research Institute won a major new research and de
Recently, the Henan Provincial People's Government issued a notice naming 10 units as major new research and development institutions in the province, and Zhengzhou New Century Materials Genomics Engi
Recently, the Henan Provincial People's Government issued a notice naming 10 units as major new research and development institutions in the province, and Zhengzhou New Century Materials Genomics Engineering Research Institute was selected.
Zhengzhou New Century Materials Genomics Engineering Research Institute is located in the Central Plains Zhigu R&D Center. It is a strategic emerging material research and development organization established by the team of Professor Shao Guosheng, a national "Thousand Talents Program" expert. The research institute focuses on two major areas of "Advanced Carbon Materials featuring Carbon Fiber, Graphene, Diamond, etc." and "Photoelectric Thin Film Materials and Manufacturing Equipment", and conducts research on material genome engineering research and related theoretical and practical results.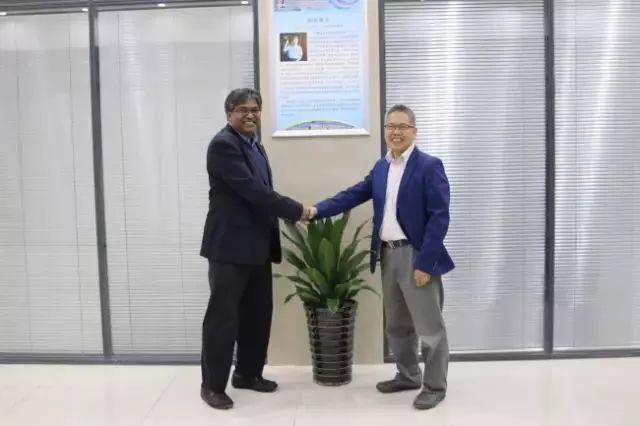 Professor Shao Guosheng and Honorary Dean of the Academy, Professor Ravi Silva of the Royal Academy of Engineering
In the field of graphene, Professor Shao Guosheng creatively explored a set of high-efficiency green preparation advanced technologies and processes using graphene, and solved the current high cost, high pollution, high defect rate and low productivity technologies for graphene preparation technology. The bottleneck lays a solid foundation for high-quality, low-cost, large-scale commercial production and application of graphene.
Experimental samples of graphene batteries developed by the institute
Zhengzhou New Century Materials Genomics Engineering Research Institute has become a provincial-level major new research and development institution, not only because its research and development capabilities in the field of graphene are at the forefront of domestic and foreign research. At the same time, the research institute's "self-drive" construction has achieved comprehensive Innovative innovation not only has stronger scientific research creativity, but also has stronger ability to integrate with industry and market, and represents the first height of "Henan wisdom" and "Henan creation".
Continuously improve the quality of construction and innovation, and effectively demonstrate, lead and bring action. This is not only the responsibility of the provincial government for the research institute, but also the responsibility and obligation of the Central Plains Zhigu. Zhongyuan Zhigu will further increase the service guarantee for the scientific research institutions and enterprises in the park, focus on serving technological innovation, promote the incubation of more innovative projects, and provide scientific and technological support for the province's high-quality economic development.